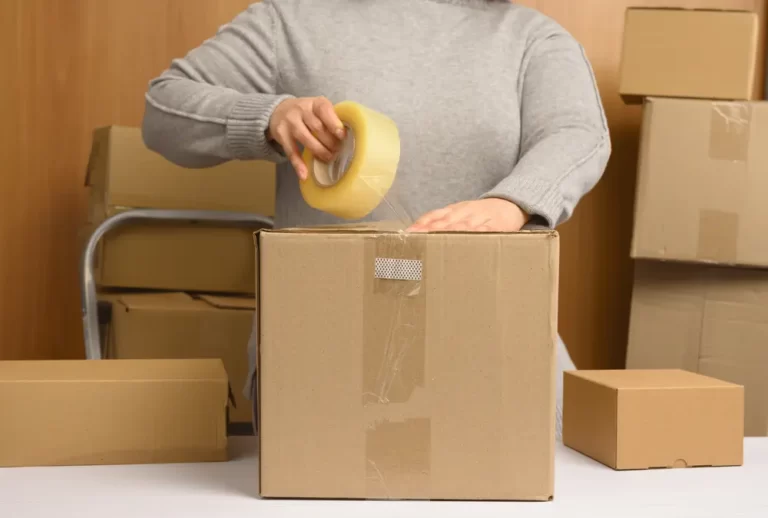 The purpose of packaging tape, a long, straight piece of plastic and adhesive, is to seal and pack things like packages, cartons, and envelopes. Nova Plus provides premium carton sealing tapes and guarantees that your products are sealed when they arrive.
How do I use packing tapes
What types of packing tape types
The temperature range for the various carton sealing tapes is between 10 and 60 degrees Celsius. It is ideal for packaging items with odd shapes or for rough shipping. It performs well on corrugated boxes and is a strong break-resistant tape.
Standard hot melt packaging tapes come out as translucent or brown (tan). It is made to be applied quickly and simply on commonplace goods like boxes and packages. Hot melt packaging tapes provide speedy fixes for potential puncture and tearing issues on packages during loading and distribution.
Natural Rubber Packing Tape
It is the best option for a range of climates, working in -20 to 80 degrees Celsius. It is suitable for manual and mechanical use due to its ease of breakage.
Natural rubber packing tapes can be used with recycled cartons, cartons that are rough or smooth, cartons that have significant ink coverage, cartons that are located in a dusty or unclean environment, and cartons that are humid.
Acrylic Packing Tapes/Clear Tape
This carton sealing tape with an acrylic backing is suitable for use up to 60 degrees Celsius. It is perfect for long-term storage and offers a strong grip adhesive for corrugated boxes.
For the best results, use a tape dispenser since it is difficult to shear off by hand. Acrylic tapes look transparent and are quite clear.
Logos and company information are printed on the tapes during the production phase for a variety of reasons, including the implementation of a marketing strategy or strengthening the corporate image of the company. It can be used with packing tapes made of acrylic or hot melt. Utilizing this marketing method is incredibly cost-effective.
nova plus offers Packing Tapes for the carton sealing machines.
Standart Measures of Packing Tapes: 45 x 100, 60 x 100, 70 x 100
We can produce and supply packing tapes in requested sizes to meet your exact needs and specifications.
Standart Meaasures of Packing Tapes: 45 x 800, 60 x 600
We can produce and supply packing tapes in requested sizes to meet your exact needs and specifications.
Consultation form regarding importing from Turkey: